Your Trusted Excavation Professionals in O'Fallon, IL!
In the O'Fallon, Illinois area, Wilson's Landscaping & Lawn Service, Inc. is the name to trust for all excavation, irrigation, and lawn service. We serve any home or business and strive to provide the best service for our clients, every time!
Our friendly staff is highly trained in all excavation and pays attention to the little details to ensure you get the best service. We only use the best equipment to provide the quality work that you deserve. Check out our website for information on everything we do. You can also call or email with any questions that you have. Get your free estimate today!
We're your first choice in the area when you're thinking about doing excavation at your home. Our highly qualified staff can service any building: commercial, residential, industrial, etc. We provide Bobcat service that can be useful for a number of things when you're designing the landscaping at your property or planning new construction.
Ask about demolition services, so you can build something better. Also, we offer lawn trenching the lawn for utility lines or increased drainage during heavy summer downpours. We're land grading experts and can use our bobcat to create level foundations for building projects. Whether you're digging for utility lines or installing a tranquil pond for your family to enjoy, count on our pros for the quality work you expect.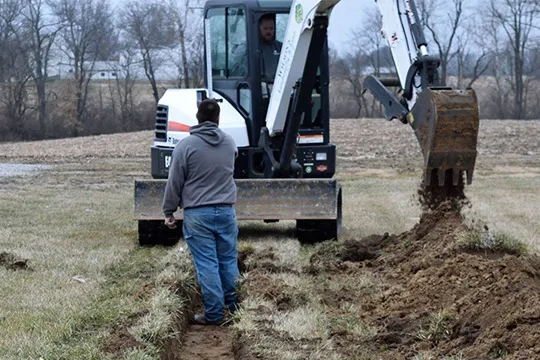 • Excavating
• Excavation Services
• Trucking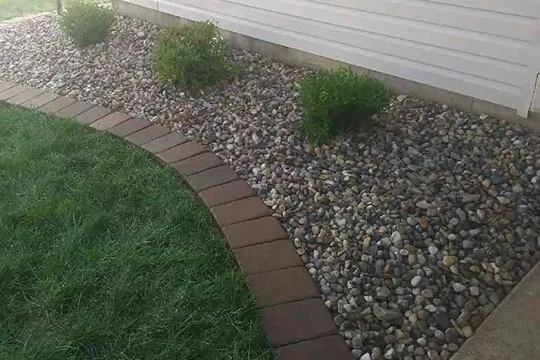 • Hardscapes
• Grading
• Bobcat Service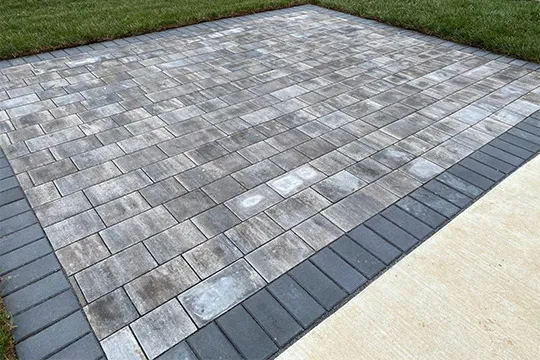 • Patios
• Commercial/Residential

• Landscaping & Lawn Services
• Dependable Service

We provide excavation and other outdoor services for those in O'Fallon, IL and all over the Metro East area.
Landscaping and Excavation O'Fallon IL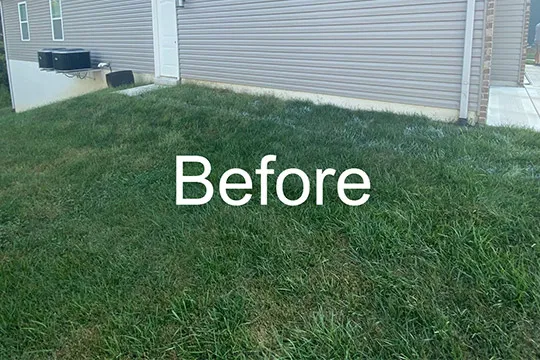 Wilson's offers our loyal customers expert landscape design, installation, and maintenance throughout the growing year. Let us install colorful flower beds that are sure to be the envy of the neighborhood. Additionally, we build retaining walls and other hardscapes to boost your curb appeal!
Also, ask us about our basic lawn care services. Our mowing services are done on a weekly or bi-weekly basis, and we provide tree trimming and other lawn services. We even offer snow removal to clean up parking lots and driveways after winter storms!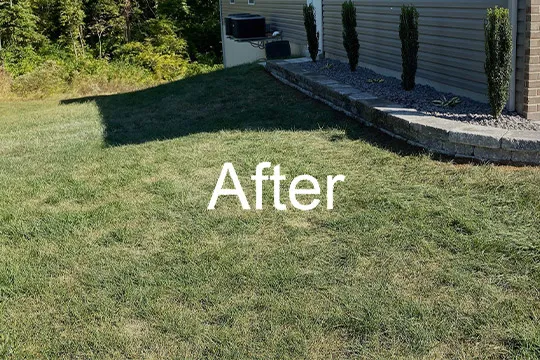 See What Our Customers are Saying
I've had work done by Wilson Landscaping for many years and they are a first class organization!! Great professional skilled workers, always respectful on and off the job.
Very nice people at the company and they always communicate about scheduling. They mow and treat our lawn along with seeding this year.
They always do a great job, but the team that did my fall garden cleanup and mulch went above an beyond, even taking the time to pick up my stepping stones and replacing them!
Wilson's Landscaping exceeded my expectations as they did a phenomenal job adding beautiful landscaping at my small business. Scott Wilson and his crew were amazing to work with!
Scott and his crew did a fantastic job clearing out my yard. They were all very professional and made sure I was happy with their work. I had asked them to clear out my back yard, but they did a lot of work in my front yard too, still at the quoted price. My yard looks great now. Thanks to all the guys for their excellent work.
I have personally known the family that runs this company for many years and I know they stand behind their work and their team of employees. I hired them to take care of my parents yard when I was moved out of state by my job. They have been nothing but professional and kind to my parents and their yard. In short this FAMILY owned and run business takes care of their customers like their own family!!Thanks to all the guys for their excellent work.
We would love to hear from you.
Hours
Monday – Friday
8:00 AM – 4:00 PM
Our first step in serving you is establishing an understanding of your needs. Send us an email through the contact form below, and someone will reply within 24 hours (during office hours).
Serving the 62269 zip code and all surrounding areas!